Volunteer at an Isagenix Event
Attention, Volunteers!
Volunteering at an Isagenix event is an incredible opportunity to plug in, connect, get a backstage look at what happens at an event! Plus, you'll receive a range of Isagenix goodies! If you want to experience the fun, laughter, and learning, sign up to volunteer and become part of the Isagenix events community. 
The Isagenix Events Team is looking for volunteers to help with our upcoming events. Check out the info below to see what events we are currently recruiting for! If you enjoy helping others, want to work alongside members of the corporate team, and receive the ultimate backstage pass to these amazing events, we want to hear from you! 
NYKO 2023, Dallas
Event days: January 6 – 7, 2023
Volunteer Days: January 5 – 7, 2023
Applications for this event have closed
Check back soon for future event opportunities!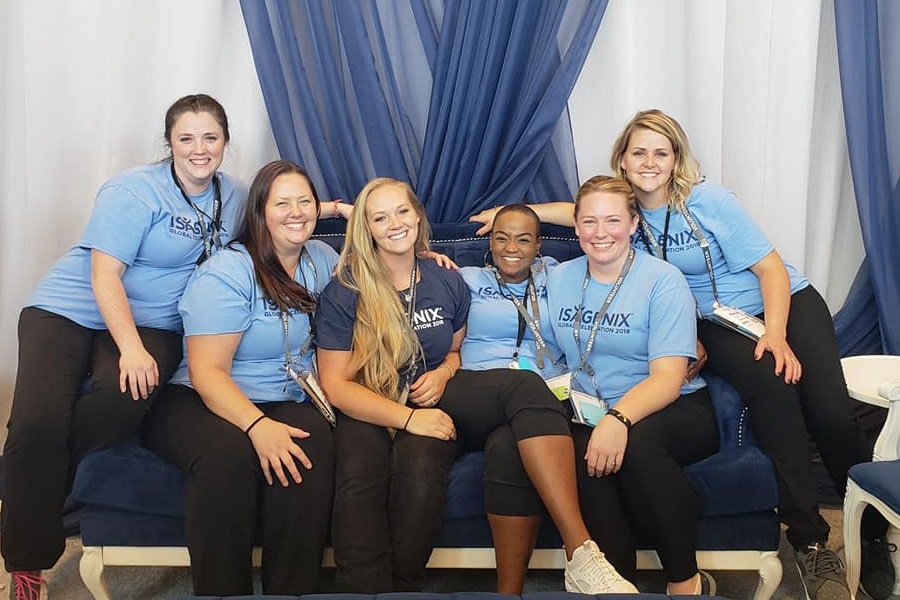 Why Volunteer at an Event?
If you haven't yet taken part in volunteering, get on board! Here's is a sampling of the cool Isagenix perks you can get your hands on by volunteering: 
Event ticket coupon
Product voucher
Meals while you're working
Exclusive gifts
The opportunity to work alongside corporate staff and Isagenix leaders
The chance to be among the first to hear about exciting new products and programs
An unforgettable experience that will leave you with long lasting new friendships
As an Isagenix event volunteer, you play a crucial role in setting and executing each of our events. Your responsibilities can vary from event to event but primarily include: 
Collating and distributing handouts and brochures
Distributing Isagenix products in General Session
Laying seat drops
Monitoring General Session entrances
Assisting attendees in locating seats in General Session
How Can I Volunteer?
To join our incredible group of volunteers, please complete the application for your chosen event above! 
Please keep in mind that all Isagenix volunteers are responsible for their own hotel and travel accommodations. As a volunteer, you will assist with various event tasks and will not be in view of General Session for the entire event. However, you will have a fantastic experience and surround yourself with awesome people.