Trainer Description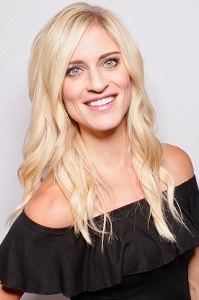 LINDSAY HOFFBUHR
Isagenix Legacy Club, 8-Star Golden Circle, 8-Star Crystal Executive
Lindsay and her husband Cory were both born and raised in Oregon. They met in college at Oregon State University and then moved to Columbus, Ohio where they both completed their medical degrees at The Ohio State University. Since then, Lindsay and Cory have traveled around the U.S. while Cory served in the Navy and pursued his postgraduate training.
Today, the couple resides in Reno, Nevada, where Cory practices as an anesthesiologist and Lindsay enjoys her time at home growing the couple's Isagenix business and raising their two incredible girls, Emerson, 7 and Brynn, 5.
Lindsay fell in love with Isagenix in 2014 but was busy with her career as an eye doctor. Determined to pay off her student loans, she grew her Isagenix business in the pockets of her life, while maintaining her career and raising her girls. After finding success with her business, she decided to quit her job to stay home with her daughters and focus on grow her Isagenix business.*
Cory and Lindsay's greatest joy is helping their friends and colleagues achieve financial independence. Now it's their passion to encourage others to live life unconventionally. Direct Sales is for all 'backgrounds' regardless of age, level of education, and current career.