Project Description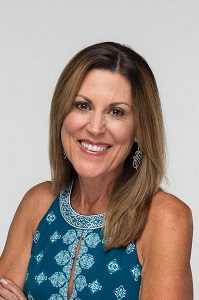 JULI UREVICK
Isagenix Legacy Club Member, 8-Star Platinum, 4-Star Crystal Executive
Juli joined Isagenix with a deep knowledge of physical fitness. She was once a collegiate athlete as well as a soccer coach for more than 20 years. In her time as a coach, Juli trained both athletes and nonathletes, so she understood how Isagenix products could help people of all fitness levels achieve their wellness goals.
After becoming an Associate, Juli quickly rose to the top of the ranks. She received the 2017 and 2018 Shooting Star award and was recognized as a Leader in Action in 2018. She is now an 8-Star Platinum, 4-Star Crystal Executive and an Isagenix Legacy Club member.
Outside of her Isagenix business, Juli enjoys spending time with her family. She is a mom to four sons and has been married to her husband, Chuck, for 30 years.