Trainer Description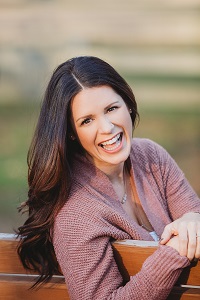 JOANNA CAVALCANTE
Isagenix Legacy Club, 8-Star Golden Circle, 1-Star Crystal Executive
A former "Jack of all Trades," Joanna Cavalcante began working in sales right out of college. After some time, Joanna decided to go back to school for her cosmetology license. She realized that she had a real passion for teaching fitness, and Joanna began looking into starting her own boutique fitness studio.
Joanna was introduced to Isagenix and quickly experienced amazing physical results. She immediately saw it as a vehicle to make extra money, and started sharing Isagenix with her friends and family.
As Joanna's business began to grow, she started to lock arms with like-minded people and felt a sense of community. The money she earned part time with Isagenix allowed her and her husband to start a family. In just under two years, Joanna replaced her husband's corporate income and brought him home to work the business with her.
Joanna & Mike became Isagenix Millionaire's* in the fall of 2017, right before bringing their baby girl into the world. Thanks to Isagenix, Joanna and her husband now work from home full time, allowing them to spend time with their 4-year-old son Jake and 1-year-old daughter Liv. They want to share the gift of Isagenix, impacting as many lives as they can!