January 6-7 | Dallas, Texas
Kickstart your 2023 goals with unmatched industry knowledge, tactics, business tools, and of course, no compromise quality products. Set yourself up for massive success by attending NYKO 2023! 
Exclusive product promotions*
Product giveaways
Unlimited free shipping during the event*
Receive branded Isagenix swag
1 month of Social Studio FREE*
Free access to Livestream and on-demand segments for 60 days
Access to all stage segments and entertainment
One-on-one time with our product experts
Networking with other Associates
Experience Isagenix culture (there's nothing quite like attending an in-person event!)
*Exclusions and limitations apply, more details will be provided closer to the event.
Free Shipping Coupon*
Access to key training segments and announcements (not all content is streamed)
Access to on-demand event segments for 60 days
*Exclusions and limitations apply, more details will be provided closer to the event.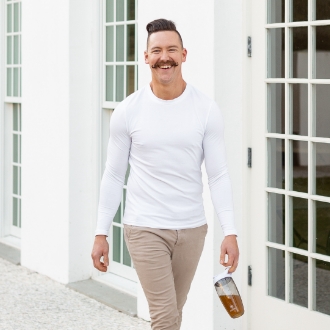 Growth
Network with highly successful and influential Isagenix Leaders to learn proven growth strategies, goal-crushing skills, and truly manifest the life you desire.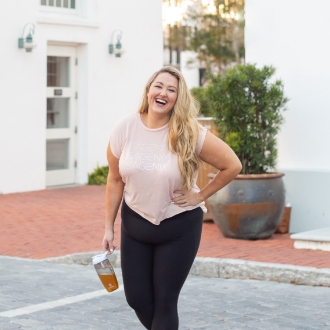 Inspiration
You know what you want to achieve and the kind of life you want to live. NYKO 2023 will inspire and empower you to do it by owning your vision and acting with purpose. 
Connection
Isagenix connects groundbreaking science to elite products—and you can connect Isagenix with everyone you care about to change their lives. Connect here, change everywhere. 
Testimonials
New Year Kick-Off
Jamie Lynn Curley
New Year Kick Off has always been the best way to kick off the year. In my opinion it is the best event that we have at Isagenix.  It is a way for you to get inspired, build your business, surround yourself with like minded people and to really set the stage for what you can absolutely accomplish for the new year.  Hope to see you there!
Gillian Anitnore
You need to be at NYKO.  Here is why – we are going to start this year with a small intimate event where you are going to get the first knowledge of what Isagenix has planned for the next year. You want to be in those seats, you want to feel that energy and you want to bring that information back to your team, back to your customers and share with them all the amazing things to come from this company.  I know you are going to love it, I cannot wait to see you there.
Juli Urevick
You have to get to NYKO.  It is a game changing event.  Bring your team, get them all in the room because it is a great way to start off the year. New products, new incentives and you learn all about it at NYKO.  Then you show up, get there get to network with like minded people.  It is just as important as what you will hear from stage which will be phenomenal.
Debi Beebe
I am so excited for NYKO you have to be there.  It will be our first time in a while all together where you get to learn from peers and learn about new products. NYKO has always been my favorite event so grab yourself, your friends, your teammates.  Get there!  We can collaborate and build our businesses.  See you there!
FREQUENTLY ASKED QUESTIONS