ABOUT
Celebrate your incredible success as a top leader at this highly anticipated event. Take in the awe-inspiring scenery and relish in the great outdoors to refresh your mind and spirit. You'll have the opportunity to receive a paid invitation for two, round-trip airfare, ground transportation, and a three-night stay at the lavish Fairmont Chateau Whistler. You'll have the option of an exclusive private ski or snowboarding experience, holistic spa treatments, or even a custom shopping experience. Bask in exclusive training sessions, take part in prestigious recognition receptions, and connect with esteemed leaders throughout your experience. The highest level of luxury and adventure awaits!
WHAT TO EXPECT
Qualification Period: February 25 – December 29, 2019
Luxury Level I includes:
Paid Invitation for Two
Hotel Accommodations for Two at the Fairmont Chateau Whistler
Round-Trip Flight for Two
Ground Transportation for Two
Luxury Level II includes: 
Paid Invitation for Two
Hotel Accommodations for Two at the Fairmont Chateau Whistler
Luxury Level III includes:
THURSDAY, 4/2
Registration
8 a.m. – 1 p.m.
General Session
1 p.m. – 4 p.m.
Welcome Reception
6-10 p.m.
SATURDAY, 4/4
General Session
8 a.m. – 12 p.m.
All times are subject to change.
Fairmont Chateau Whistler
4599 Chateau Blvd.
Whistler, BC V8E 0Z5, Canada
Event FAQs
On Jan. 13, 2020, all qualifiers will receive an email with a link to complete an RSVP process for Global Top Achievers 2020. RSVPs must be completed by Jan. 17, 2020.
Can I bring a guest? Yes! Each qualifying business center can bring one guest to enjoy the trip with.
Can I bring a child as my guest? Isagenix is a family company and we understand you may want to bring a child with you on this trip. While you certainly can bring a child as your guest, please understand that some event environments such as the evening receptions will include alcohol. Additionally, some of our excursions on this trip will have an age limit.
I want to bring my whole family. Is this possible? Only one guest may be RSVP'd into the Isagenix planned functions, including agenda sessions, excursions, and receptions. Additionally, Isagenix is only accommodating flights/hotels (based on qualification level) for the qualifying Associate and one guest.
Please note, hotel and flights may be earned for this event based on qualification level.
I earned hotel accommodations for this event! What does this mean? Isagenix is covering room, tax and resort fee at the Fairmont Chateau Whistler on Apr. 1-5, 2020 (a total of 4 nights) for up to a double occupancy. The hotel will require a credit card on file when you check-in to cover any additional nights, upgrades, or incidentals during your stay. Isagenix will send out all hotel confirmations on Feb. 11, 2020. If you would like to extend your stay, you will need to contact the hotel directly at 1-800-606-8244 or cwr.reservations@fairmont.com and provide your hotel confirmation number. You can also contact the hotel directly to request early check-in, late check-out, or other special accommodations. Please note that any additional costs will be your responsibility.
I did not earn hotel accommodations for this event. What do I do? 
Please use this booking link to reserve your hotel stay! As a reminder, the dates of the event are Apr. 1-5, 2020. A credit card will be required book your reservation, and will be charged the full room and tax as a deposit 7 days prior to arrival. Any cancellations must be made by Mar. 24, 2020 to avoid a cancellation fee.
I earned flight accommodations for this event! What does this mean?
Your flights will be covered for arrivals on Apr. 1 and departures on Apr. 5, 2020, and will be booked through our travel agency, Travel Leaders Corporate (TLC). TLC will reach out to you once you have completed the RSVP process. If you'd like to upgrade your airfare or travel outside of these dates, you are responsible for any difference in pricing. For any additional guests who may be traveling with you (outside of the one included guest), airfare will not be covered by Isagenix. However, TLC can still help you coordinate these flights if desired.
What if I already booked my flights? No problem! Email a copy of your itinerary and receipt to TopAchievers@isagenixcorp.com by Feb. 15, 2020 so that we can review and process a reimbursement up to the standard cost of the airfare that you qualified for. Please allow for up to two weeks for this process.
I did not earn flight accommodations for this event. What do I do?
You are responsible for booking and paying for your own flight to and from Vancouver International Airport (YVR). As a reminder, the arrival and departure dates for this event are Apr. 1 and Apr. 5 respectively. We have partnered with Travel Leaders Corporate (TLC) to offer you a convenient way to book your flights. They can be reached at 1-833-346-7069 or laurelmeetings@tlccorporate.com. Service fees are $24 for domestic flights and $28 for international flights, per person.
I qualified for ground transportation! What does this include? Isagenix will provide ground transportation to and from the Vancouver International Airport (YVR) and the Fairmont Chateau Whistler for arrivals on Apr. 1 and departures on Apr. 5 only. If you are traveling outside of these dates, you are responsible for your own ground transportation. Additionally, your flights must be booked through TLC to redeem your ground transportation.
I do not qualify for ground transportation. What do I do? We strongly recommend that you book your ground transportation in advance. We've partnered with Equilibirum Events to offer you a convenient way to get from the airport to the hotel. Contact Whistler Connection at 1-604-938-9711 or info@whistlerconnectiontravel.com for more details.
I am renting a vehicle. Can I park at the hotel? Self-parking is available for $37/day plus tax. Valet parking is available for $42/day pls tax. Isagenix will not cover parking for this event.
Can I change my excursion after I submit the RSVP? You will have access to modify your RSVP until the deadline of Jan. 17, 2020. After this deadline, we are not able to make any additional changes to your excursion choices.
Can my children attend the excursions? Only your one registered guest will be accommodated for an excursion. If your registered guest is a child, please note that there are some age requirements for certain excursion options. You must be 19 years or older to attend the Scandinave Spa. If you pick Skiing and Snowboarding, certain runs will have age limitations. All ages are welcome on the Peak to Peak gondola ride.
How can I connect with fellow Global Top Achievers? You will be added to a private Facebook group after qualifications have been announced. Use this group to connect with your fellow qualifiers and share photos of your experience in Whistler.
I'm not sure what to pack. The average daily temperature in Whistler ranges from 27°F to 52°F (or 3°C to 11°C for the Celsius folks!) Be sure to check weather conditions leading up to the event. Don't forget to bring your favorite Isagenix product!
What can I do in my free time in Whistler? Check out Tourism Whistler for suggestions on things to do in the area as well as local dining options. Additionally, we'll have a local partner on-site at Registration who can help you book some fun adventures!
Is there anything else I should know? Great question!
We recommend you should let your cell phone provider and banks know that you'll be traveling so that you don't have any challenges when you arrive.
The official currency in Canada is the Canadian Dollar, and the exchange rate is not fixed. Most retailers will accept USD, but may provide change in CAD. Also, tipping is a standard practice in Canada – usually 15%. Tips are normal for servers, bartenders, taxi drivers, spa therapists, hotel attendants, and bell hops.
We also recommend that you are always aware of your surroundings when traveling abroad.
DOWNLOAD THE ISAGENIX EVENTS APP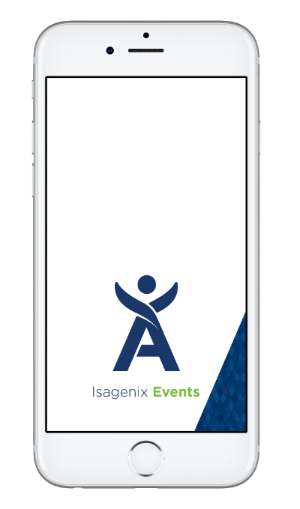 The Isagenix Events app is your lifeline at all Isagenix events. If you have ever attended an event, or plan to in the future, you need to download this app!
By downloading the app and logging in, you will have access to the General Session agenda, trainer bios, venue map, reception and party information, and more. In addition, the app allows you to receive personalized push notifications so you can stay up to date on important announcements on-site.
Here's how you can download the Isagenix Events app:
Search for "Isagenix Events" in the App Store or Google Play.
Download the app to your iOS or Android device.
Download the "New Year Kick Off" event in the app.
Log in to the app by clicking "How to Log In," and then follow the instructions.