Isagenix University – Las Vegas, NV
May 2 @ 4:00 pm

-

May 4 @ 6:00 pm

|

US$149
IsaU is your opportunity to experience the culture of Isagenix in a city near you. This casual event will provide you the opportunity to learn about our no-compromise products, develop skills as a professional network marketer, and acquire industry-leading business-building strategies. Often described as Isagenix 101, IsaU's top leaders and corporate trainers will motivate and inspire you to reach your goals.
Westin Lake Las Vegas
101 Montelago Blvd.
Henderson, NV 89011
Phone: (800) 937-8461
Book your room here!
Deadline to Book: April 11, 2019 at 5pm PST or until sold out!
Isagenix Room Block Amenities:
Discounted Daily Resort Fee of $15 (regularly $45!)
Complimentary in-room WiFi
(2) Complimentary water bottles per day
10% Discount on Spa Services
10% Discount on Golf
Thursday, May 2, 2019
Registration: 10:00 a.m. – 7:00 p.m.
Grab N Go: 10:00 a.m. – 7:00 p.m.
Your Ideal Life Meeting*: 6:30 p.m. – 7:30 p.m.
*Open to Guests
Friday, May 3, 2019
Registration: 7:30 a.m. – 5:00 p.m.
Grab N Go: 7:30 a.m. – 5:30 p.m.
General Session: 9:00 a.m. – 5:30 p.m.
Saturday, May 4, 2019
Registration: 7:30 a.m. – 12:00 p.m.
Grab N Go: 7:30 a.m. – 3:00 p.m.
General Session: 9:00 a.m. – 5:30 p.m.
Date: May 4, 2019
Time: During Lunch
Invite Only
Invitations will be sent the week of the event to the following:
Isagenix Platinum Members*
Isagenix Legacy Club Members*
Crystal Executive Rank Advancements since January 1, 2019*
Golden Circle Rank Advancements since January 1, 2019*
*Must have your event ticket by April 26, 2019 in order to receive invitation
If you have any questions regarding the luncheon, please email Recognition@IsagenixCorp.com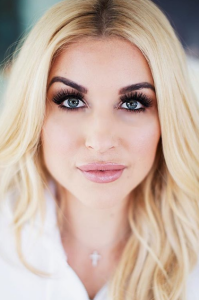 EMILY VAVRA
Isagenix Legacy Club, 17-Star Platinum, 18-Star Crystal Executive
Emily Vavra was introduced to Isagenix by 2010 IsaBody Challenge® Grand Prize Winner Holly DeMott. At 23 years old, Emily started her Isagenix business knowing she wanted more purpose and opportunity from her life.
Emily is one of the youngest Isagenix Legacy Club members as well as a START Ambassador. She has been honored as a Top 100 Income Earner, IsaDerby™ winner, President's Award winner, and President's Quest winner. She has also received the Rising Star and Shooting Star awards and has been recognized as one of the Women of Isagenix.
When she isn't running her business, Emily loves working out, fashion, exploring, and traveling the world.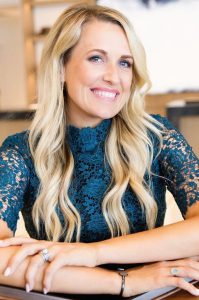 LAURA STEVENS
Isagenix Legacy Club, 11-Star Platinum, 20-Star Crystal Executive
Laura Stevens is a retired military spouse and work-from-home mom who builds an Isagenix business full time in Gretna, Nebraska, with her husband, John, and their four children, Scarlett, Miller, Juliette, and Violette. Laura grew up in Bend, Oregon, and graduated from Oregon State University with a business marketing degree. She was a creative entrepreneur while supporting John during his military career and starting their family.
The Stevenses joined Isagenix in April 2014 wanting to balance their nutrition and change lives through the business opportunity. Laura felt that regaining natural energy as a mom was a huge gift and loved having convenient gluten-free nutrition as someone with celiac disease.
One of the most pivotal moments for the Stevens family has been using the income from their Isagenix business to pay off all their debt. This has allowed John to retire early from the military and be home full time to run the business with Laura.* They're now on a mission to help families become the healthiest version of themselves physically and financially
Together, Laura and John have received many Isagenix accolades, like the 2015 Leader of the Year, 2015 Spirit of Isagenix, and 2016 and 2017 Leadership Growth awards. They are a top income earner within the company and have made a seven-figure income for the past three years.* Laura was named a START Ambassador and received the 2018 Woman of the Year award. She has also been chosen to serve on the Field Advisory Board for the 2016-2017 and 2018-2019 terms.
Isagenix has changed the course of the Stevens family's future. Laura and John are so grateful for the gift of health, nutrition, and financial wellness.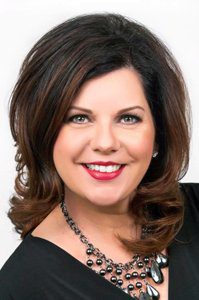 TRUDY MAPLES
Isagenix Legacy Club, 10-Star Platinum, 15-Star Crystal Executive
Trudy began her journey with Isagenix in January of 2015. She is an Isagenix Legacy Club member, 10-Star Platinum, 14-Star Crystal Executive. In 2016, she was No. 1 in President's Quest, IsaDerby™, and Leader in Action as well as a recipient of the Women of Isagenix award. Her most prized award is Leader of the Year. She has qualified for Global Top Achievers every year and is currently Top Income Earner No. 19. Her husband retired from his 28-year career as a student pastor, and now they are working together to change lives every day.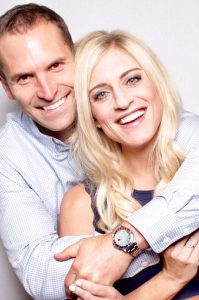 LINDSAY & CORY HOFFBUHR
Isagenix Legacy Club, 8-Star Golden Circle, 8-Star Crystal Executive
Lindsay Hoffbuhr and her husband, Cory, were both born and raised in Oregon. They met in college at Oregon State University and later moved to Columbus, Ohio, where they completed their medical degrees at Ohio State University. After that, they traveled the U.S. while Cory served in the Navy and pursued his postgraduate training.
Today, the couple resides in Reno, Nevada, where Cory practices as an anesthesiologist and Lindsay enjoys her time at home growing the couple's Isagenix business and raising their two incredible girls, Emerson, 7, and Brynn, 5.
Lindsay fell in love with Isagenix in 2014 but was busy with her career as an eye doctor. Determined to pay off her student loans, she grew her Isagenix business while maintaining her career and raising her girls. After finding success, she decided to stay home with her daughters and focus on Isagenix full time.*
Cory and Lindsay's greatest joy is helping their friends and colleagues achieve financial independence. It's their passion to encourage others to live life unconventionally. They believe direct sales is for everyone regardless of age, level of education, or current career.
Together, Lindsay and Cory have earned the following Isagenix credentials: Isagenix Legacy Club member No. 229, Isagenix Rising Star award, Isagenix Shooting Star award, START 1000 leader, START Ambassador, and START Top 10 Income Earner. On top of that, Lindsay was recognized as one of the Women of Isagenix and Cory is part of Team Isagenix for running and marathons.
DELRAE MESSER
7-Star Golden Circle, 12-Star Crystal Executive
DelRae was the developer of her own nutraceutical line, Dr. DelRae Detox & Weight Loss System and has been featured on ShopNBC with Suzanne Somers, Fit and Firm Magazine, Natural Muscle Magazine, Southwest Metro Magazine, local and regional radio, and contributes to the Make-a-Wish Foundation. DelRae transitioned from her online business and manufacturing her own nutraceutical weight loss system to choosing network marketing after hitting rock bottom emotionally, physically and financially. After years marketing her products in the competitive online space and learning about the lack of integrity and quality of products, she was searching for a company to partner with to focus on what she loved most – people. What drove her decision to choose Isagenix was the values of the company, quality of the products, vision of the owners and the impact she could make in people's lives. She was introduced to Isagenix through Angelike Norrie and was moved by her ability to connect with her WHY, which is to leave a lasting legacy for her daughters and create a movement of wellness with global impact. She now considers herself a Mompreneur and is committed to helping others achieve their goals and create time and financial freedom in their lives through the business of network marketing. Isagenix has given her a vehicle to finally make the impact on people's lives she has always envisioned.
KARLA ITALIANO
4-Star Golden Circle, 2-Star Crystal Executive
Karla Italiano is a former engineer with a master's degree who is now enjoying a rewarding career as a full-time momtrepreneur and professional network marketer. She began her Isagenix journey in 2007 and remained a loyal Customer for six years before building her team. She is now an Isagenix 6-Figure Earner and Top Achiever. Karla's passion is to empower others to live a life of choice and fulfill their personal potential for health, wealth, and happiness. She was born and raised in the Midwest and now resides in Savannah, Georgia, with her husband, Pasquale, and their three daughters, two of whom are twins. Karla was the No. 4 worldwide point earner in the Leader in Action program in 2016, earned a spot on the President's Quest Mediterranean cruise, and became a Welcome Home Challenge winner and a ChampionSHIP Challenge individual winner.
JENNIFER RIVEIRA
2019 U.S. IsaBody Challenge Grand Prize Winner
Jennifer Riveira joined Isagenix in March 2017. She has lost 76 pounds with the products and has maintained her weight loss for 1 1/2 years.* She credits her success to the IsaBody Challenge®. She has completed six Challenges and was named the 2019 U.S. IsaBody Challenge Grand Prize Winner.
Jennifer's life has changed dramatically due to Isagenix and the IsaBody Challenge. She was able to leave her corporate job, where she was working 40-plus hours a week, in order to run her Isagenix business full time.**
Jennifer is a 2-Star Golden Cycle, Crystal Executive who wakes up every morning eager to inspire her team. She truly believes that if she can do this, anyone can.
*Weight loss should not be considered typical. A study showed an average weight loss of 24 pounds after 12 weeks. Participants took part in a calorie-controlled regimen of Shake Days and one Cleanse Day per week. For more information on the study, see IsagenixHealth.net.
Registration
US$149 per Associate. Tickets available on-site based on availability.
Online registration will close April 30, 2019 at 11:59 pm Eastern Time or until we sell out. You can register at the door upon availability.
Attendees who wish to request disability-related accommodations including ASL should submit a request to us as soon as possible. We will process all requests as soon as we receive them, but some types of accommodations may take several weeks to arrange. Isagenix Events cannot guarantee ASL requests if received less than two weeks from the start of the event.  Please email Events@IsagenixCorp.com if you require assistance.
Event Questions: Events@isagenixcorp.com
Although children are generally welcome at Isagenix events, children 16 years of age and under must be accompanied by a person 18 years of age or older, and proof of identity and age of the person 18 or older must be provided on request to gain admission to the event.  Isagenix reserves the right to limit attendance to certain events to persons who are at least 18. Due to the noise, volume, theatrics, and length of certain events, especially during general sessions, these environments may be uncomfortable for children under the age of 16.  Before deciding to bring children to any event, consider the environment and the potential impact on others attending the event. Isagenix will not issue refunds based on a complaint that any aspect of the event, including the behavior of other audience members, causes discomfort or offense to you or any children in your party.
Isagenix would like everyone to participate in all events and activities that IsaU has to offer. This is your time to absorb every precious minute, glean every piece of education, and share every moment of success. Because of the short amount of time, no ICW meetings will be approved for the dates of May 2-4.