Isagenix University – Phoenix is your opportunity to experience the culture of Isagenix in a city near you. Learn about our no-compromise products, develop skills as a professional network marketer, and acquire industry leading business building strategies.
Top leaders and corporate trainers encourage, inspire, and motivate you to reach your goals. Learn how to earn residual income and unlock the potential behind one of the fastest-growing business opportunities in North America.
Sheraton Phoenix Downtown Hotel
340 N 3rd Street,
Phoenix, AZ 85004
Sheraton Phoenix Downtown Hotel

340 N 3rd Street,
Phoenix, AZ 85004
Room Rate:
Single/Double Occupancy: $199 USD (+ applicable taxes)
Reservations:
To reserve your room, click here!
Complimentary WiFi, 24-hour Fitness Center, Outdoor sundeck and pool, 2 bottles of water per day in room, on-site restaurant
First night's room and tax are due at time of booking and is non-refundable.
Cut-off date for our exclusive room rate has been extended to October 5, 2017
Thursday, October 5, 2017:

Event Registration: 7:30 a.m. – 7:30 p.m
Tour Registration: 7:30 a.m. – 2:30 p.m.
The World of Isagenix: 7:30 a.m – 9:00 p.m.

Road to Success: 12:00 – 4:00 p.m. 
(Please note that you must be 1-Star Silver or Golden Circle or above to attend this training)
Experience Isagenix Registration: 4:00 p.m. – 7:00 p.m.
Isagenix Sip & Sample: 4:30 p.m – 6:00 p.m.

Experience Isagenix: 6:30 p.m. – 7:30 p.m. 
(Free to everyone)
Friday, October 6, 2017:
Event Registration: 7:30 a.m. – 5:00 p.m.
The World of Isagenix: 7:30 a.m. – 7:00 p.m.
General Session: 8:30 a.m. – 6:30 p.m. (Lunch on your own – Bars will be provided)
Saturday, October 7, 2017: 
Saturday is ISAGENIX SPIRIT DAY! (Wear your IsaGear and show your spirit)
Prime Time Walk: 6:30 a.m. – 7:30 a.m. (Meet in the Sheraton lobby)
Event Registration: 7:30 a.m. – 12:00 p.m.
The World of Isagenix: 7:30 a.m. – 3:00 p.m.
General Session: 8:30 a.m. – 6:30 p.m. (Lunch will be provided)
We will host tours of our corporate headquarters on Thursday, October 5th! You must have an IsaU Phoenix ticket and be checked-in on-site to sign up for a tour. Tour Registration will open at 7:30am along with our main event registration – be sure to check-in to the event first and have your event badge ready to register for a tour! Each tour time slot will be filled on a first come, first-served basis. Buses will leave the Sheraton 45 minutes before the scheduled tour time to get you to our corporate headquarters in time! Please see below for all available tour times:
9:00am
10:30am
12:00pm
1:30pm
3:00pm
For more information, please email events@isagenixcorp.com
JIM COOVER
Co-Founder and Chief Executive Officer
With more than 30 years' experience, Jim Coover is widely considered a pioneer in the weight-loss and nutrition industry. He successfully led numerous network marketing companies throughout his career, serving more than 7 million customers and exceeding $1 billion in sales. In 2001, Jim and his wife, expert network marketer Kathy, left retirement to link arms with John Anderson to co-found Isagenix in pursuit of a vision to impact world health and free people from physical and financial pain. At Isagenix, Jim has been instrumental in creating the architecture of one of the most generous, simple, and effective compensation plans in the industry.
KATHY COOVER
Co-Founder and Executive Vice President
In 1990, Kathy Coover left her career as a dental hygienist in search of a way to spend more time with her family and contribute to others on a greater scale. Kathy went on to become a top earner in three separate network marketing companies, generating millions in income and helping tens of thousands of entrepreneurs achieve success.
Remaining focused on her aspirations to positively impact the lives of others, Kathy joined her husband, Jim, and together they co-founded Isagenix. They set out to build a network marketing company that would be different than all the rest, founded on integrity, passion, and collaboration.
Kathy is a nationally recognized and respected leader responsible for the most dynamic training system in the industry. Kathy has translated her personal successes into training and support systems that have helped create physical and financial freedom for countless Isagenix Associates.
ERIK COOVER
Senior Vice President of Global Field Development
Erik Coover earned his Business Communication degree at Arizona State where he served as the team captain of the ASU Men's Golf team while building a wildly successful, six-figure business. It wasn't long before he joined the corporate team at Isagenix World Headquarters. At 27, he now serves as the Senior Vice President of Global Field Development supporting our Associates worldwide each and every day. Erik is proud to spearhead the START group, which helps young leaders take ownership of their lives and get on the path to financial freedom!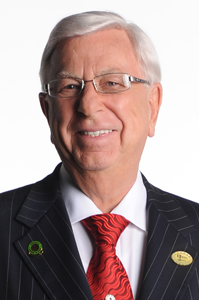 JIMMY SMITH
Isagenix Millionaire, 20-Star Platinum, 8-Star Crystal Executive
Jimmy Smith joined Isagenix in 2002 as an exhausted butcher raising six kids on a meager salary. Looking for relief, Jimmy turned to Isagenix to improve his health, and inspired by the physical results, he was able to achieve tremendous success in network marketing. He is now able to provide financial security for every single one of his children and has the time freedom to spend with his grandchildren. Jimmy is a frequent No. 1 annual Income Earner and proudly serves as a Lifetime Field Advisory Board member. He is also the recipient of the 2004 President's Award, 2006 Man of the Year, 2012 Man of the Decade, and multiple Ambassador awards.
LYNN HAGEDORN
Isagenix Millionaire, 13-Star Platinum, 13-Star Crystal Executive
Although Lynn was a top 20 income earner in her previous network marketing company, she was experiencing significant challenges but was wary of making a move. When her father introduced her to Isagenix, Lynn was intrigued by the company's vision to impact world health in a positive way. After visiting the corporate headquarters, Lynn was all in. She resigned from her previous company, taking her six-figure income to zero, and started building her business like her financial life depended on it—because it did. With a strong belief in the profession, company, products, compensation plan, and herself, this Isagenix Millionaire used the power of pure passion to build a strong team and ultimately reach her goals. Today, Lynn owns her own life and her own schedule. She finds joy in teaching others the recipe for success and helping them set themselves free.
HAYDEN VAVRA
Isagenix Millionaire, 14-Star Platinum, 16-Star Crystal Executive
Hayden and his wife Emily are the youngest couple to become Isagenix Millionaires. Hayden holds a bachelor's degree in biology and studied pre-med in college. These START ambassadors are 14-Star Platinum, 16-Star Crystal Executives. They joined Isagenix in 2010 to create time freedom and freedom from financial stress. Emily and Hayden love the outdoors, going to church, and traveling the world. They've been honored as Top 100 Income Earners, IsaDerby Winners, President's Quest Winners, Couple of the Year in 2014, with Rising Star and Shooting Star Awards.
ZACH SLOBIN
Isagenix Millionaire, 6-Star Golden Circle, 8-Star Crystal Executive
Like a true entrepreneur, Zach grew up with the mindset of, "I don't know what my career will be. I just know I want to do a lot of things at once." He explored several career paths, struggled a ton, failed a lot, succeeded just to lose it all, but with continued effort Zach has found his calling. This proud START Ambassador has built a successful Isagenix business alongside his beautiful wife Eden and spends his days coaching others to do the same. Drawing on over 10 years of experience in network marketing and over 20 years of experience in sales psychology, training and coaching, and personal growth, Zach joins our Celebration 2017 trainer lineup ready to share his playbook with attendees.
"Whenever I train, I always look forward to helping people leave with actionable skills that they can implement right away and the know-how to create new results in life and business."
TANYA KIRKPATRICK
Isagenix Millionaire, 13-Star Platinum, 13-Star Crystal Executive
As a busy mom, women's ministry leader, and eyelash technician, Tanya was run-down and fatigued. Both she and her husband Jeremy struggled with work-related stress, health issues, and a lack of energy.  When she was introduced to Isagenix, Tanya was skeptical at first, but after seeing and feeling the results of the products, she knew she had to tell people about them. After setting and achieving her goal of reaching Isagenix Millionaire*status, Tanya now spends her days helping her team, coaching them to persevere and be open to growing, and inviting them to dream with her.
LAURA STEVENS
Isagenix Millionaire, 10-Star Platinum, 18-Star Crystal Executive
Before Isagenix, Laura was not only struggling with an overall sense of poor health as a busy mom of three, but she and her husband John, an active-duty Marine, were unable to get ahead of their debt. After starting her Isagenix journey in April of 2014, Laura linked arms with her mentors, family, and friends to focus her time and energy into building her business by changing as many lives as she could. This START Ambassador, 2015 Leader of the Year, Isagenix Millionaire*, and Celebration 2015 Spirit of Isagenix recipient says her biggest accomplishments include paying off all of her debt, fulfilling a dream of travel for John by winning two trips to Europe through President's Quest, and giving their family a life of choice.†Now, Laura spends her days pursing her passion of introducing other families to their vision and helping them find their "why!"
ERIN POSTLE
Isagenix Millionaire, 6-Star Golden Circle, 6-Star Crystal Executive
Erin Postle is a Former School Counselor, Master Coach & Mom of two. She joined Isagenix 4 years ago for the products and has never looked back. Erin has been able to fulfill her dreams with the Isagenix opportunity. She loves assisting others to do the same,  while living a life of freedom with her family. She's a three time IsaDerby Winner and became an Isabody finalist by transforming her physique. Erin was recognized as the #3 Top Producer and #3 Top Business Builder for 2012. She is super passionate about showing others what is possible.
CAROL ELIZABETH
6-Star Golden Circle, 2-Star Crystal Executive
A fitness competition champion, certified personal trainer, nutrition consultant, network marketer, women's empowerment guru, and mother of three, Carol has helped hundreds of others grow their own home-based businesses. Her immersion in personal development the past few years can give you a new frame of mind and perspective on creating your life around your terms. Carol helps you bring out your full physical, mental, and emotional potential – men and women – in the pursuit of greater self-confidence and financial freedom.
LINDSEY & ELLIOT SCHWARTZ
4-Star Golden Circle, 3-Star Crystal Executive
The Schwartz family are perfect table-setters for everything IsaU Phoenix has to offer this weekend. As athletes and sales professionals, this dynamic duo has used Isagenix products for eight years, and became 4-Star Golden Circle, 3-Star Crystal Executive in the process. Elliot and Lindsey turned their love for these products into a business whose earnings helped pay for half of their wedding, which sparked an even greater passion to educate other young people about Isagenix and the network marketing profession. They have quickly become ambassadors for Isagenix START program (product users and business builders between ages 18 to 35) while living here in Phoenix.
HELEN COSTA-GILES
2017 IsaBody Grand Prize Winner
Helen Costa-Giles did it all – mother of two kids, distribution supervisor at her corporate job, volunteer – but it didn't work. She gained weight, lost her energy, and couldn't be the mother she wanted for herself, until her best friend convinced her to try Isagenix and participate in the IsaBody Challenge®. The 39-year-old stands before you as the 2017 Grand Prize Winner after releasing 90 pounds*, while her husband released 60 pounds at the same time. Helen turned her powerful health revival into both a business and community activist role by hosting free workout groups in her San Antonio neighborhood. The 1-Star Golden Circle Crystal Executive will share her experience using products that can help transform your health and financial future.
IsaU Phoenix Road to Success Trainers
Ranks updated as of August, 2017
Get a taste of what this event has to offer with the following videos!
Road to Success Training

Experience Isagenix

Isagenix University

Registration

$149 USD per Associate (includes lunch on Saturday, October 7) – Tickets available on-site based on availability.
Online registration will close October 3, 2017 at 11:59 pm Eastern Time or until we sell out. You can register at the door upon availability.
Attendees who wish to request disability-related accommodations including ASL should submit a request to us as soon as possible. We will process all requests as soon as we receive them, but some types of accommodations may take several weeks to arrange. Isagenix Events cannot guarantee ASL requests if received less than two weeks from the start of the event.  Please email Events@IsagenixCorp.com if you require assistance.
Event Questions: events@isagenixcorp.com
Although children are generally welcome at Isagenix events, children 16 years of age and under must be accompanied by a person 18 years of age or older, and proof of identity and age of the person 18 or older must be provided on request to gain admission to the event.  Isagenix reserves the right to limit attendance to certain events to persons who are at least 18. Due to the noise, volume, theatrics, and length of certain events, especially during general sessions, these environments may be uncomfortable for children under the age of 16.  Before deciding to bring children to any event, consider the environment and the potential impact on others attending the event. Isagenix will not issue refunds based on a complaint that any aspect of the event, including the behavior of other audience members, causes discomfort or offense to you or any children in your party.
Isagenix would like everyone to participate in all events and activities that IsaU Phoenix has to offer. This is your time to absorb every precious minute, glean every piece of education, and share every moment of success. Because of the short amount of time, all ICW meetings will not be approved for the dates of October 5-7. Any ICW meetings before or after these dates must be scheduled through the venue directly.