Celebration 2020
Salt Lake City, Utah
This flagship event features powerful training sessions to help attendees build their Isagenix businesses and lead their teams down the road to success. This event boasts a star-studded lineup of trainers who are prepared to share their insight and experience, transform the way attendees approach business building, and inspire and empower them to bring their businesses to the next level and finish the year strong! Plus, Celebration attendees have the opportunity to take part in several parties, receptions, and recognition ceremonies, like the prestigious Gala Awards, START Party, and more.
Tier 1
US$149
Available
August 12 – September 15, 2019
or until tickets sell out
Tier 2
US$179
Available
September 16, 2019 – January 26, 2020
or until tickets sell out
Tier 3
US$199
Available
January 27, 2020
until tickets sell out
TRAINERS
[kathy_coover][jim_coover][erik_coover]
Wednesday, July 15, 2020
All times subject to change
Thursday, July 16, 2020
Leadership Meeting*
*Invite Only
General Session Doors Open
Crystal Executive Reception
START Party*
*Invite Only
All times subject to change
Friday, July 17, 2020
General Session Doors Open
All times subject to change
Saturday, July 18, 2020
General Session Doors Open
The Gala Awards Doors Open
The Gala Awards
Stay tuned for exciting Gala announcements!
The Gala Awards are open to all Global Celebration ticket holders.
All times subject to change
EXPERIENCE SALT LAKE CITY
HOTELS
Book your room today to take advantage of discounted rates! Choose from various incredible Salt Lake City hotels offering promotional prices for a limited time just for the Isagenix Family. You'll love staying in the same spot as your fellow Celebration attendees – even more time for networking!
Hilton Salt Lake City Center
255 South West Temple
Salt Lake City, UT 84101
Phone: (801) 328-2000
Click here to book with Isagenix rates! ($219+ per night base rate, pending availability)
Room block closes June 22, 2020 at 5pm local time or once sold out!
FLIGHTS
Use airport code SLC to book your flights!
GROUND TRANSPORTATION
Check out the Utah Transit Authority options here!
PARKING
Public parking is available at the Salt Palace Convention Center! Space is available on a first-come, first-served basis. Rates vary from $5 – $14 depending on the length of your stay. No overnight parking is permitted. Payment for parking is made upon entry into either the West or South lot. Additional parking garages are available outside the Salt Palace Convention Center, please visit this site for more information.
Know Before You Go!
First and foremost, download the Isagenix Events app iOS or Android for ALL-THINGS Celebration. Go ahead and do it now…
We're in the Salt Palace Convention Center! We can't wait to bring you Celebration from a NEW and EXCITING location!
Stay with us! Don't forget to book your hotel room in our Isagenix room block. We have many hotels to choose from in all different price ranges.
Your event badge is your ACCESS. You will receive an event badge on-site when you check-in at Registration. It is imperative that you wear this at all times during event functions, as this will be your access to the meeting spaces. Please know that we are unable to reprint badges, so it's very important you hold on to yours tight!
NO SAVING SEATS! We ask that you please be respectful of other attendees and DO NOT save seats for anyone who has not yet arrived to General Session. Other attendees who are ready and present will have priority over anyone not yet in the room. If you would like to sit with your team, please be sure to arrive together! Our security team will be closely monitoring this on-site, so it's important that you prepare accordingly.
Please pick up your own trash! 🙂
We are a FAMILY company! While we believe that the sound volume, theatrics, and event content may not always be suitable for small children, we understand your desire to keep your children close to you. If you will have children on-site, please know that we will have a Family Room available.
Plan ahead! Make sure you take advantage of EVERYTHING Celebration has to offer; check out our agenda, as well as every dazzling reception.
Book your travel: For those attending the event in Salt Lake City, make sure you arrive on Wednesday, July 15th! This is when all the action starts. Also, you're not going to want to leave until Sunday, July 19th.
Celebrate with us! We have a SPECTACULAR night planned for everyone at The Gala Awards on Saturday night. The Gala Awards will be our final hurrah together, so make sure you're there!
Monday night is Team Night, so plan lasting traditions with your team! Maybe a leadership dinner within a hotel, or a team night out to a honky-tonk – anything fun and easy. Allowing your team to connect with each other will only drive further momentum after the event! Check out some fun things to do around Salt Lake City. Helpful hint: be sure to post a TON of pictures together to create "FOMO" (fear of missing out!) to new potential prospects on your social media channels using #Celebration2020
Promote the event! If you already have your ticket, promote the event to your team! It's not enough to just give dates and times… share testimonials of other leaders whose lives and businesses were changed by our Core 4 Events!
GET READY for post-event momentum: Build big NOW (don't just wait until after!) The more Associates you can enroll now to leverage the training and launches to, the greater your power-steps will be post-event. Let everyone know you are their go-to gal or guy for the new product when it is announced! Start teasing for big things to come 😉
Build MOMENTUM! Post how excited you are to re-connect with your Isagenix Family in Salt Lake City – encourage new team members to attend, and start teasing to your team about all the big things that will be announced! Be sure to get ready to share all new products, tools and promotions with your prospects through your social media platforms! You can use #Celebration2020 and #WeAreIsagenixto tag your pictures.
Prepare yourself for SALT LAKE CITY! Typically at Celebration, there is a LOT of walking and moving around. We suggest you start thinking about packing comfortable clothes and shoes, so you can stay on your A-game each day. There will be plenty of receptions to attend, so check out our What to Wear document (coming soon!) to find out about the attire you need for each incredible night!
DOWNLOAD THE ISAGENIX EVENTS APP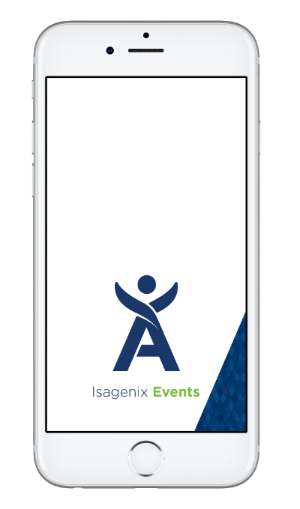 The Isagenix Events app is your lifeline at all Isagenix events. If you have ever attended an event, or plan to in the future, you need to download this app!
By downloading the app and logging in, you will have access to the General Session agenda, trainer bios, venue map, reception and party information, and more. In addition, the app allows you to receive personalized push notifications so you can stay up to date on important announcements on-site.
Here's how you can download the Isagenix Events app:
Search for "Isagenix Events" in the App Store or Google Play.
Download the app to your iOS or Android device.
Download the "Celebration 2020" event in the app.
Log in to the app by clicking "How to Log In," and then follow the instructions.